Back to Blog
Blumira Wins "SIEM Solution of the Year" in 2023 CyberSecurity Breakthrough
in In the News
Prestigious International Awards Program Recognizes Outstanding Information Security Products and Companies

LOS ANGELES, Calif., Oct. 5, 2023 – Blumira, a leading provider of detection and response technology, has been selected as the "SIEM Solution of the Year" award winner in the 7th annual CyberSecurity Breakthrough Awards program. CyberSecurity Breakthrough is a leading independent market intelligence organization that recognizes the top companies, technologies and products in the global information security market.
Blumira's SIEM + XDR platform makes advanced detection and response easy and effective for small and mid-sized businesses, (SMBs), accelerating ransomware and breach prevention while helping them meet compliance standards. By handling manual security tasks, Blumira lifts the burden from resource-strapped IT teams, saving them time and allowing them to focus on more strategic initiatives.
Blumira equips lean IT teams with advanced security value and access to 24/7 Security Operations (SecOps) support typically only available to large organizations. Blumira speeds and strengthens response capabilities by combining greater visibility, real-time threat detections, and automation. The company's team of detection engineers conducts continual research into new vulnerabilities, sending IT teams critical findings in under a minute of initial detection. With 1-year of data retention, log monitoring, daily log reviews and anomaly detection and response, Blumira allows organizations to quickly meet compliance and cyber insurance frameworks. The end result is reduced risk, easier compliance, and peace of mind for organizations with limited security expertise and budget.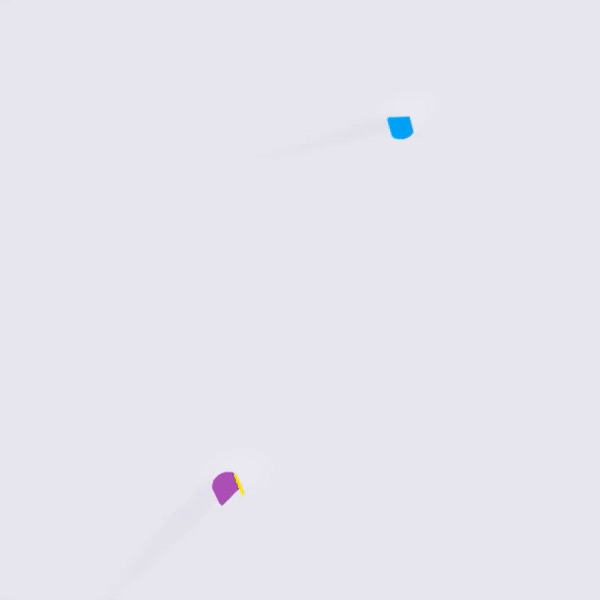 "Thank you to CyberSecurity Breakthrough for this recognition. Our commitment remains to provide customers with not only the tools and solutions they need to achieve faster time to security, but also access to our team of experts," said Blumira's Co-founder & CTO Matthew Warner. "We strive to continuously help improve overall security coverage, and provide unparalleled support for small and midsize businesses."
The mission of the CyberSecurity Breakthrough Awards is to honor excellence and recognize the innovation, hard work and success in a range of information security categories, including Cloud Security, Threat Detection, Risk Management, Fraud Prevention, Mobile Security, Email Security and many more. This year's program attracted thousands of nominations from over 20 different countries throughout the world. 
"Congratulations to Blumira, our 2023 'SIEM Solution of the Year' award winner. Their breakthrough cloud SIEM platform eases any team's burdens while improving overall security maturity. The result is an always updated security system that takes away very little resources to operate," said Steve Johansson, managing director, CyberSecurity Breakthrough. "For most small and midsize businesses, the thought of using a SIEM brings to mind a long deployment, ongoing maintenance, onsite infrastructure, complexity, and a resource drain on their team. Blumira's SIEM eliminates all of that as they do all the heavy lifting."
####
About CyberSecurity Breakthrough
Part of Tech Breakthrough, a leading market intelligence and recognition platform for global technology innovation and leadership, the CyberSecurity Breakthrough Awards program is devoted to honoring excellence in information security and cybersecurity technology companies, products and people. The CyberSecurity Breakthrough Awards provide a platform for public recognition around the achievements of breakthrough information security companies and products in categories including Cloud Security, Threat Detection, Risk Management, Fraud Prevention, Mobile Security, Web and Email Security, UTM, Firewall and more. For more information visit CyberSecurityBreakthrough.com.
Tech Breakthrough LLC does not endorse any vendor, product or service depicted in our recognition programs, and does not advise technology users to select only those vendors with award designations. Tech Breakthrough LLC recognition consists of the opinions of the Tech Breakthrough LLC organization and should not be construed as statements of fact. Tech Breakthrough LLC disclaims all warranties, expressed or implied, with respect to this recognition program, including any warranties of merchantability or fitness for a particular purpose.
About Blumira
Blumira's automated SIEM and open XDR solutions makes advanced detection and response easy and effective for small and medium-sized businesses, accelerating ransomware and breach prevention for hybrid environments. Time-strapped IT teams, and Managed Service Providers (MSPs) can do more with one solution that combines SIEM, endpoint visibility and automated response. Meet compliance with one year of data retention and extend your team with Blumira's 24/7 SecOps support. Blumira was recognized by G2 as a Momentum leader, ranked as 'Fastest Implementation,' 'Easiest to Use,' and 'Best Support' in the G2 Fall 2023 Grid® Reports.
Security news and stories right to your inbox!